 No need to prepare anything.

Support development, build, exporting as PDF, deploying to GitHub Pages, Presenter Mode and Live Mode.

Powered by Markdown and MDX
Create beautiful slides just by writing markdown or MDX.

Support to practice your speech.

Support Fluorescent Marker
Drawing lines on the slides at real-time when giving a speech.

Make SEO and OGP to 100%.
Create slides directory and create Markdown files into the directory, and your slides are generated.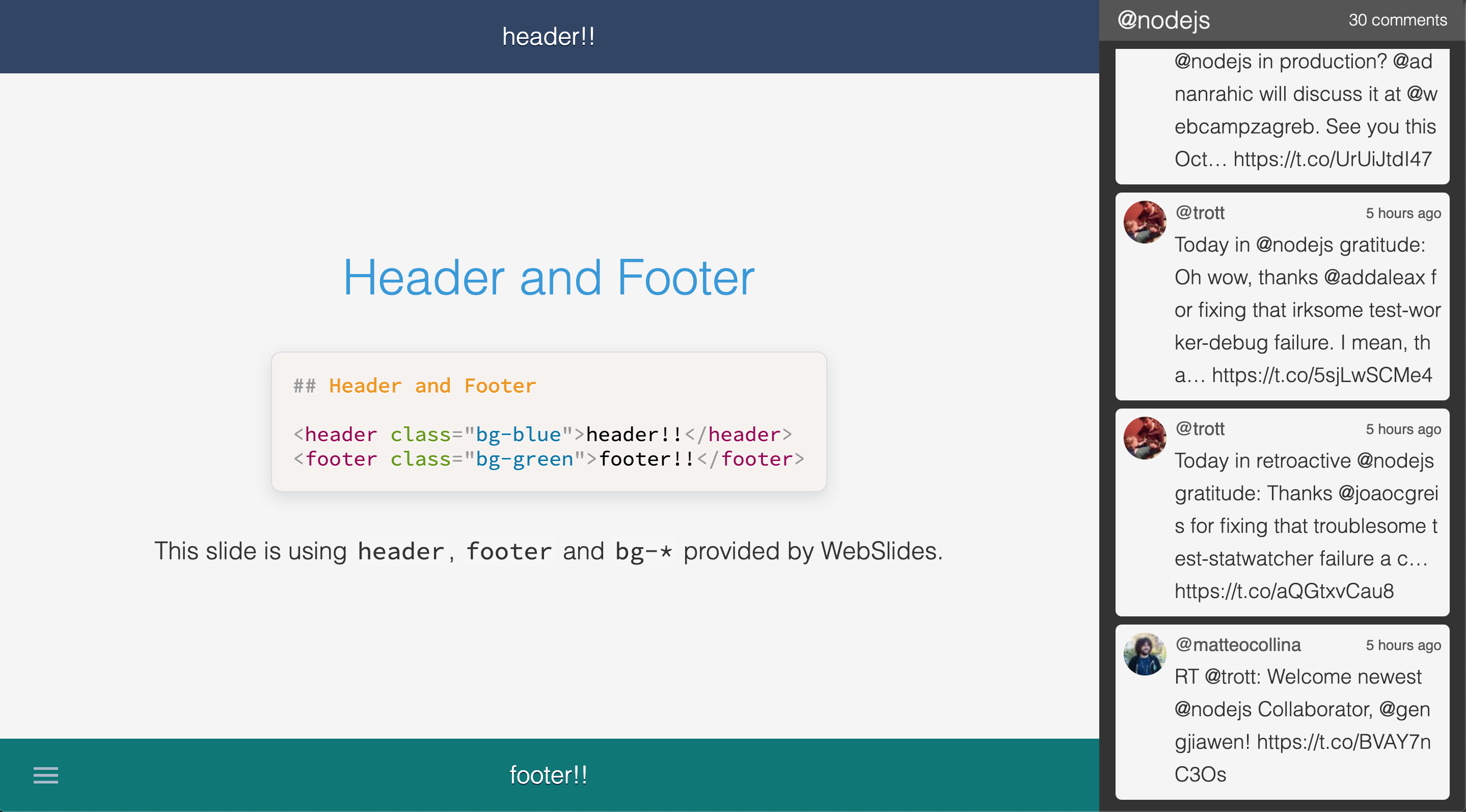 Provide features that can stream comments stream when giving a speech.
Provide Presenter Mode for giving a speech which is similar to Keynote and PowerPoint. This mode has features that Timer, Note, Actions Timeline and Recording voice.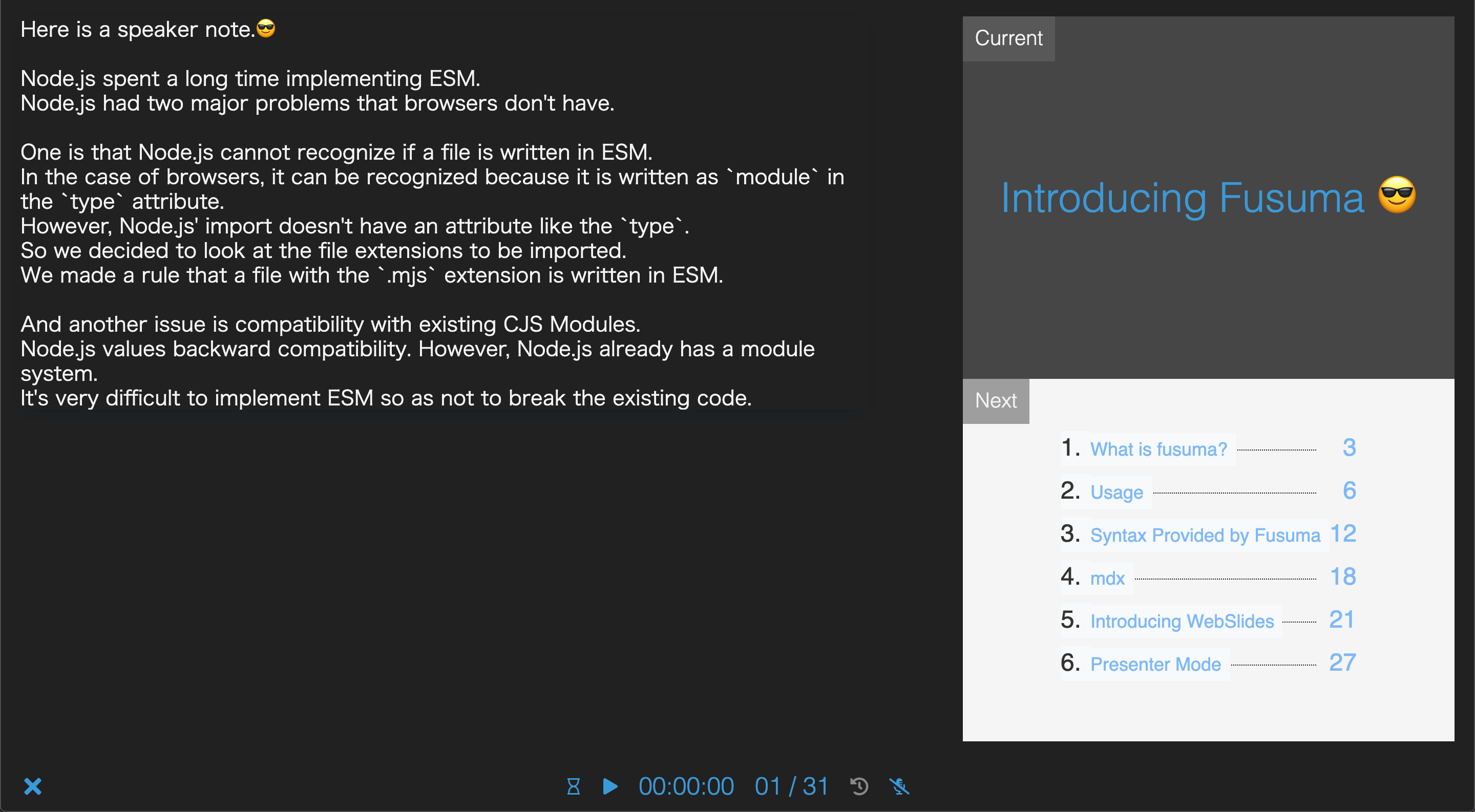 Let's get started!